Hello there! Here, again with you, to have a good time together.
For some time now, I have been thinking about something I urgently need: a folding screen. When you comes to my sewing room to try your clothes, you always have to go to the bathroom for dress your new clothes. Why not to instal a screen to preserve your intimity and t the same time, decorates the room?
How a folder screen is made?
Material we will need:

A folding screen image. (You can download for free in our free downloads).
A printed fabric and smooth one
thin cardboard
colored cardboard
colored pencils or watercolors
scissors or cutter
two rules
a brush
white glue
glitter glue
a pencil
a ballpoint pen
tracing paper
buttons, beads. pieces of glass, ..
ribbon with fringes or tassels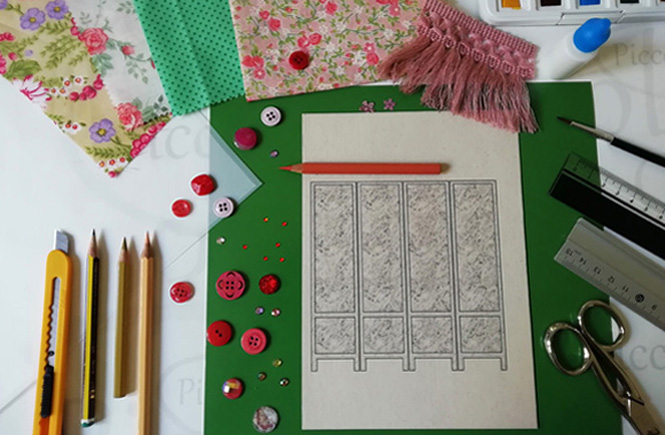 We begin by coloring the frame of the folding screen with a colored pencil or watercolor. Remember that the cardboard where you print the image of the screen must be thick so that it has consistency and hold once we put it up.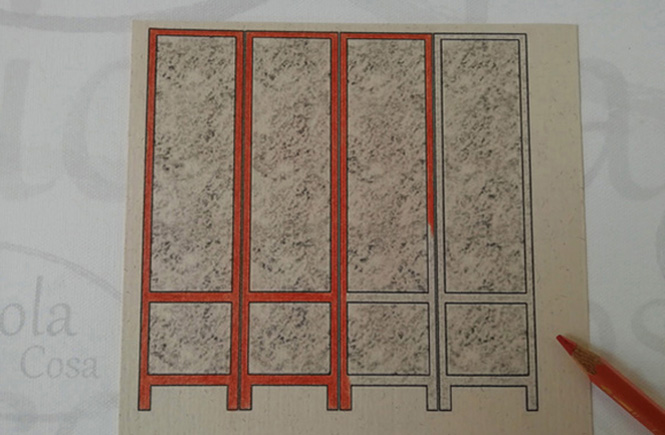 The four rectangles of the screen will be upholstered separately. For this we need to make four templates of thin cardboard. We get them by tracing only a rectangle with tracing paper.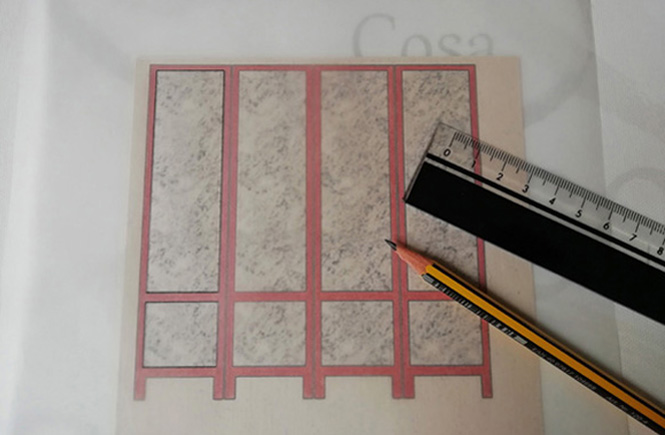 We turn tracing sheet behind and go over again the whole silhouette with pencil. We turn it over, place it on top of the cardboard and transfer the silhouette to it, reviewing it with a pencil and a ruler until we get the four rectangles.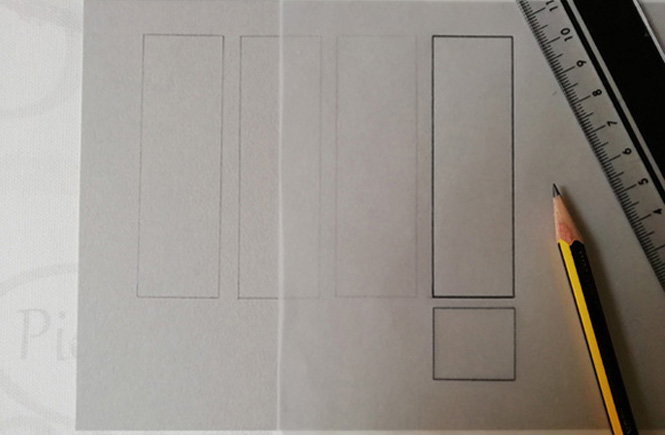 we cut them with a cutter and a rule.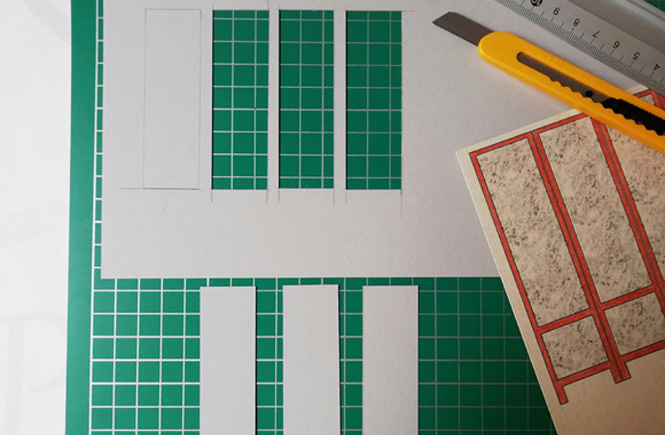 Once the fabrics are chosen, we calculate that they fit two templates in each one leaving 1cm more for each side and we draw a dividing line in the fabric.
How is it upholstered?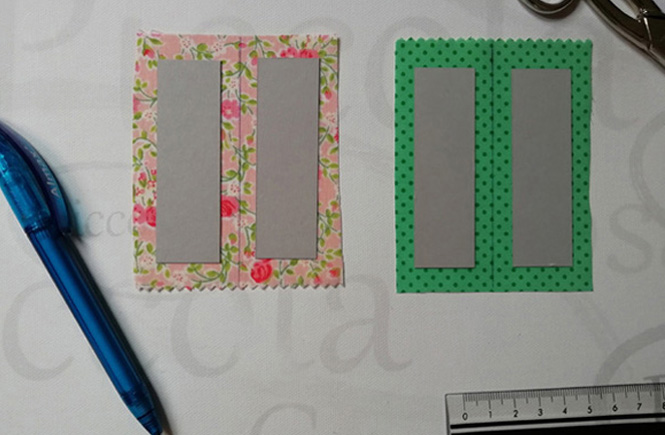 Glue the cardboard to the fabric with white glue.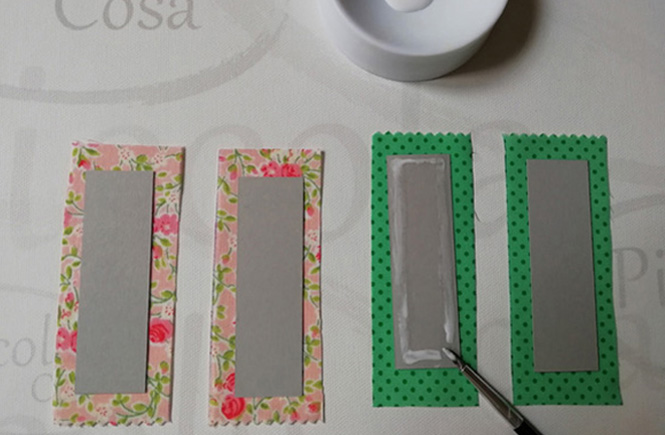 If we cover it like this, cutting the corners a little, they will be well covered.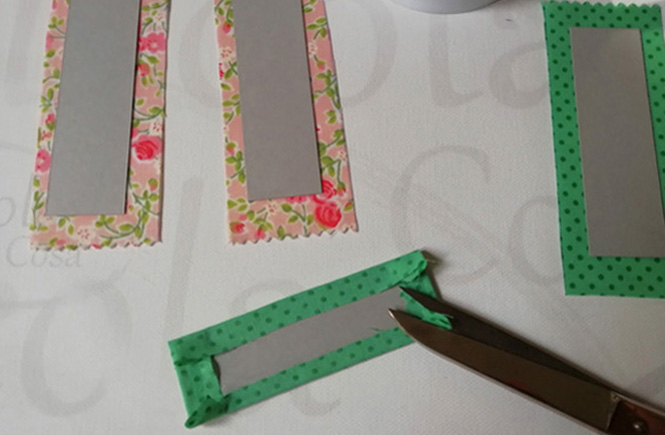 If we cover them in this way it is easier but you have to make sure that the corners are well covered.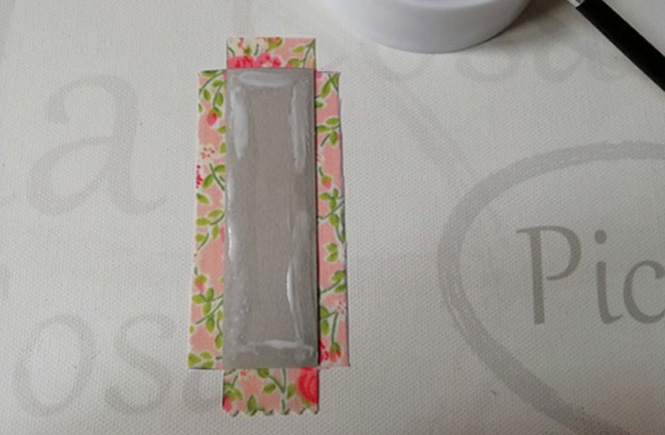 We put the upholstered parts in their corresponding place, without sticking, to see how they are. The boxes on the bottom can be made this time of cardboard, to give more contrast to the upholstery, choosing a color that harmonizes and contrasts with the rest of the colors. To do this we repeat the same process of tracing.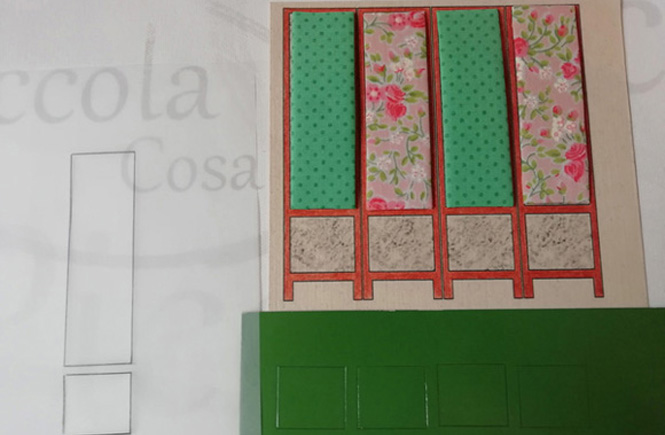 Now we have everything ready to paste.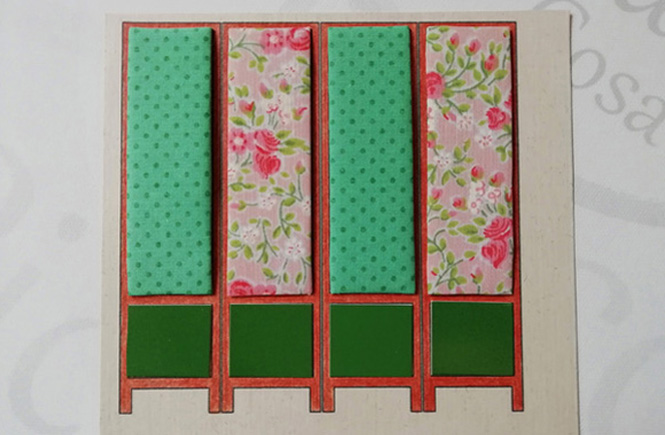 How is it varnished?
But first, to give the feeling of varnish, apply a light layer of glitter glue (as pictured) or white glue on the screen frames.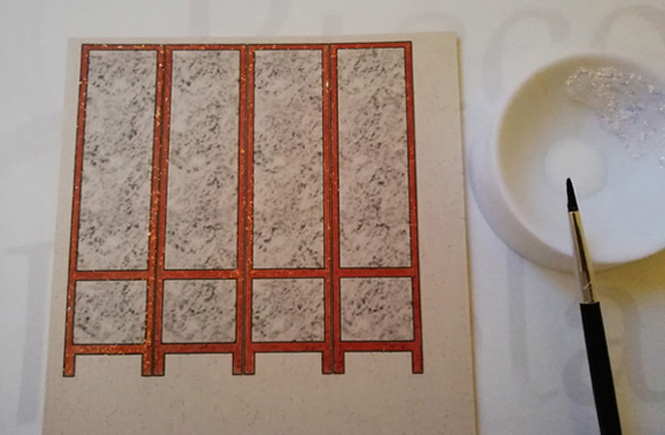 We put different beads that we have chosen to see how they look.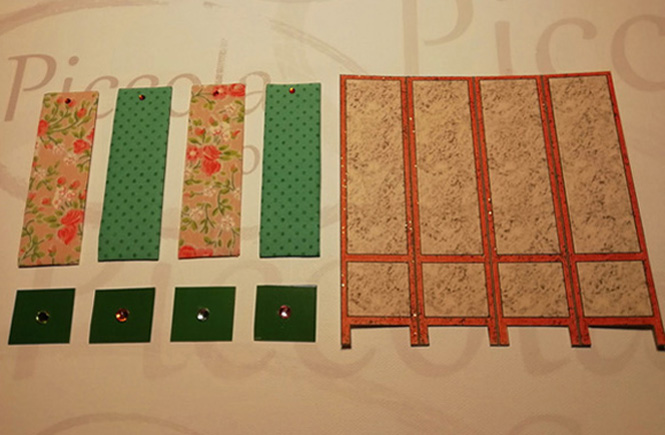 Before gluing the pieces in the folding screen we folded each one of the sections using two rules.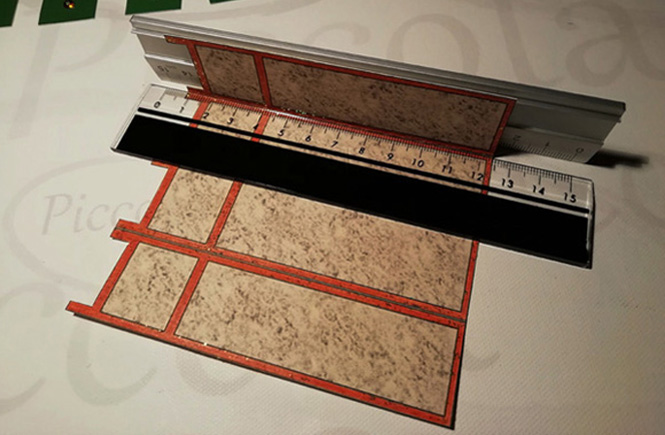 Let's check if your small screen can stay standing … Yes, it is small but strong!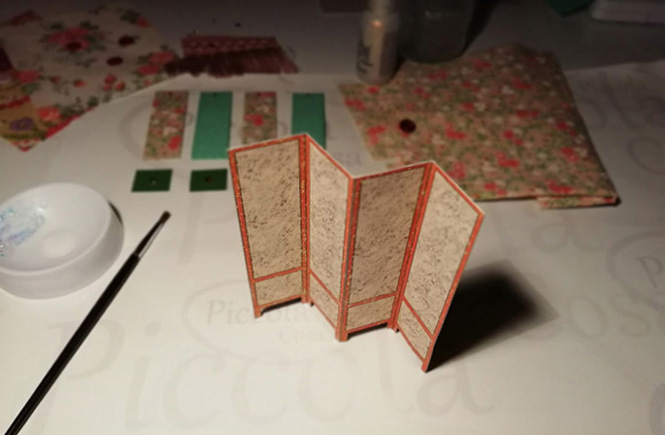 Now is the time to paste the tapestries. We can use a small weighing object to facilitate the gluing.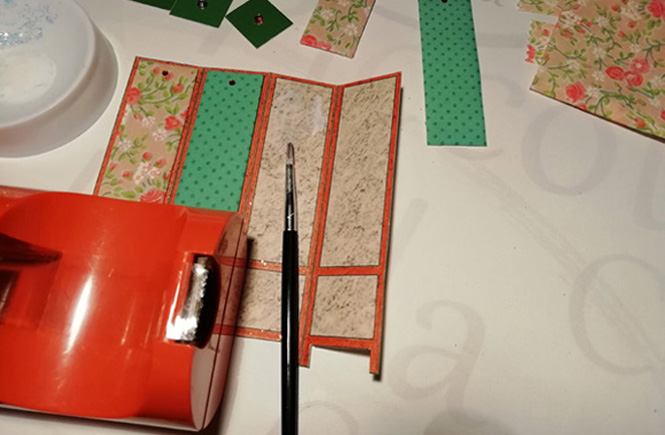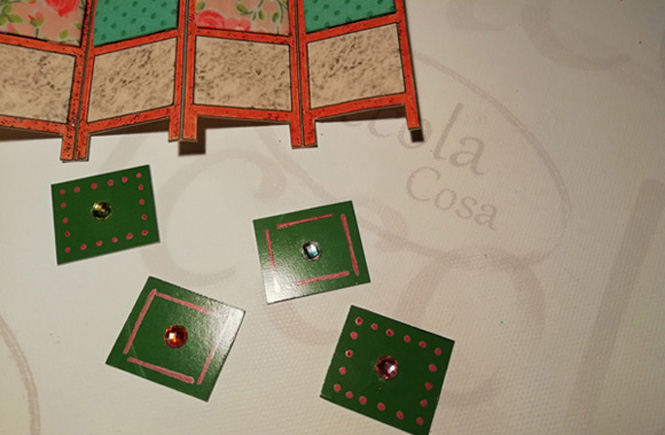 And finally a vintage touch: a ribbon with fringes or tassels.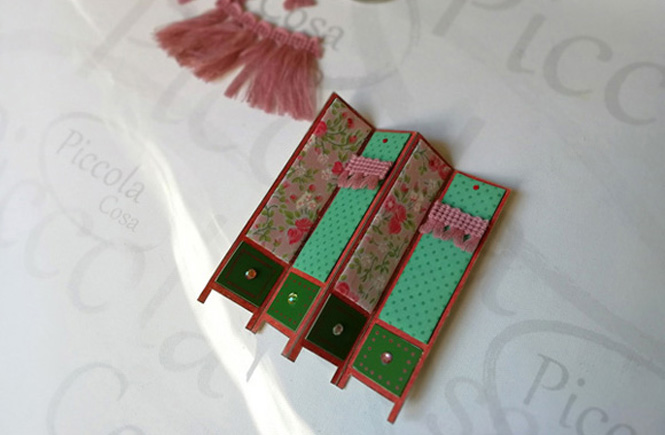 Yes, yes, … it is still holding. I think I have a fonding screen for years ..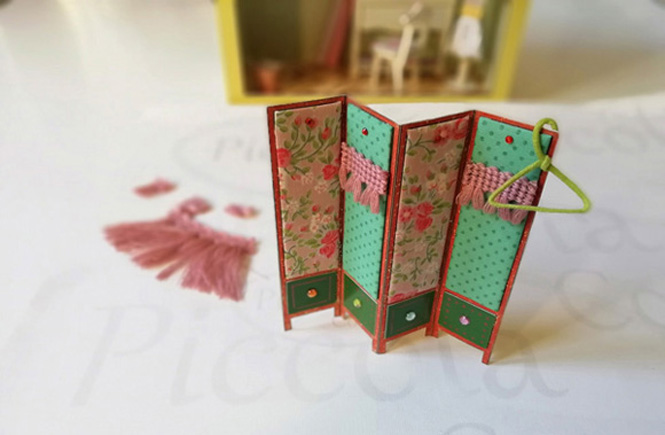 And that's how it looks in my "Atelier"! Fantastic, I can continue chatting with you while you dress up behind him …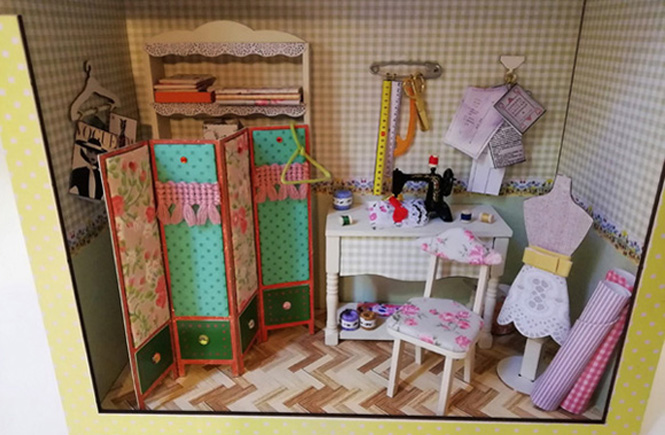 I hope you liked it! Of course, I will be very happy to see your own screen, made with your personal stamp that, surely, I will love.
See you soon!!!!