Now that we have our miniature Christmas tree, we can prepare the ornaments, otherwise, it would not be a real Christmas tree.
We will need: red plasticine, beads, elastic thread, white glue, a brush, golden stars and tweezers.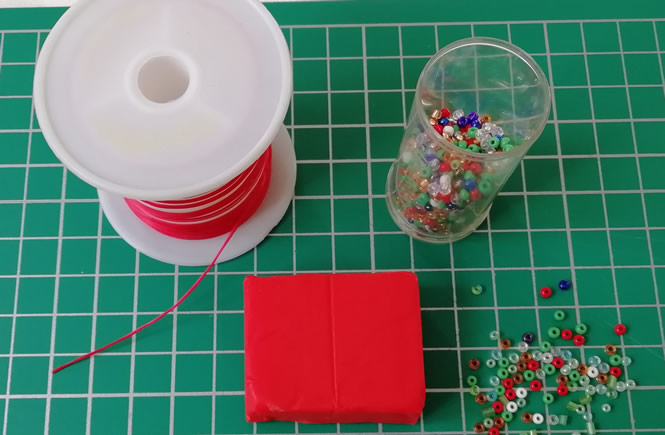 Once we have made the balls with the plasticine, we cut the threads and we string a trinket on each one.
Then we glue the trinket to the plasticine with white glue and let it dry. The glue, once dry, leaves the surface shiny, so the more we stick, the brighter the ball will look.
To add shine to the tree we add golden stars that we will glue before assembling the two parts.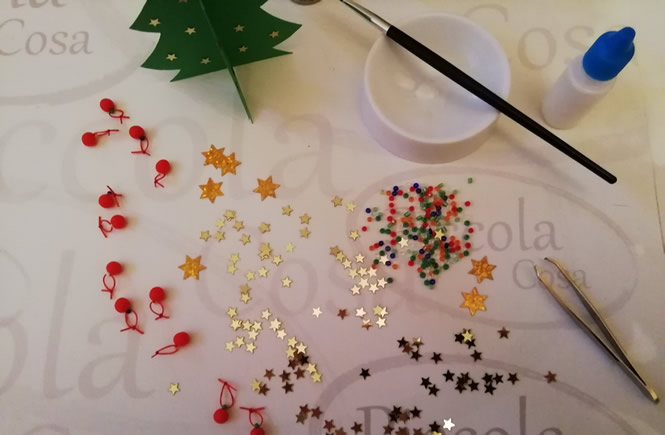 The more turned up you draw the lateral tips of the tree, the better the balls will hold.
The top tips will be joined if you add a plasticine ball to which we add a larger star.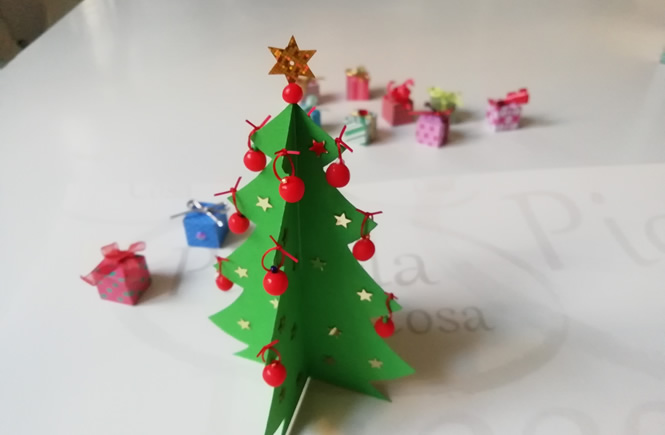 Well … we almost have it!
But What do I see in the picture, behind the tree …? Let's see, let's see …