How are you? I'm very cold. It's a winter afternoon but since today's ironing day, the warmth of the steam will be welcome and, now, I'm going to iron a pair of sheets in the sewing room, the warmest in my house.
I'm going to say it very quietly… I like to iron … Yes, yes you heard me. It really relaxes me. But the sheets are worse… a lot have built up this week.
How is a bedding set made?
The sheets of the tiny world are ideal.
They are ironed in half a second!!
To make a set of bedding I have selected fabrics of very soft colours.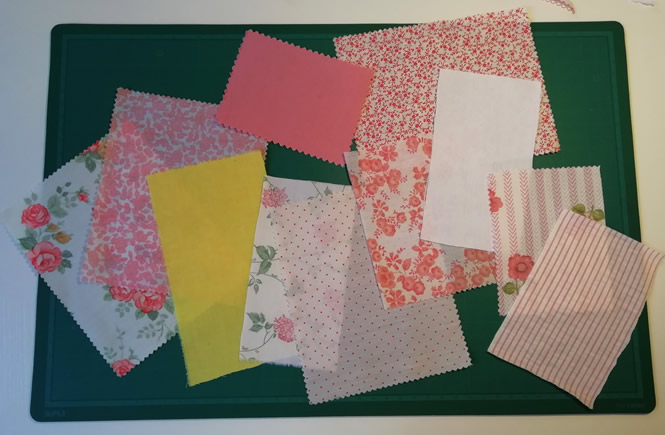 Sheets
I have cut out a piece of cardboard measuring 4.3 cm x 6 cm. It will serve as a template to get the size of the sheet, which I mark using a pen or pencil.
To make the folds in the half of the fabric already trimmed, we stick a piece of rubber foam measuring 4.1 x 2.1 cm. You have to cut it very straight.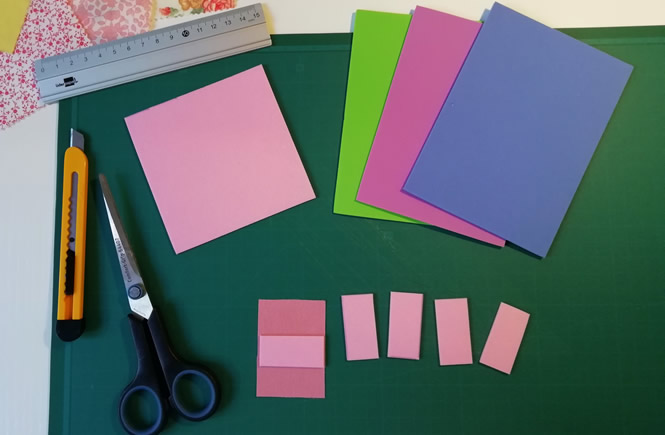 This material is very soft to the touch. It is 2-mm thick and acts as a filler for the sheet, giving the feeling that it has been folded many times.
I have used a stick of glue, using a toothpick to paste the rubber to the fabric. And then, to join the rubber foam to the two folds of the fabric. Taking care that the folds are perfectly parallel to the piece of foam that we cover.
Pillows
Then we will carry out the same process for the pillowcase but using the smaller measurements. I have selected a fabric with floral pattern for contrast. The measurement that I will use is the same as for filling the sheet: 4.1 x 2.1 cm.
I have not put foam in the pillow case. I've only folded it in half.
Final details of the bedding set
To give more realism to this mini set of sheets I searched in my box of lace. I think one of them will look great for the border because of its size and colour.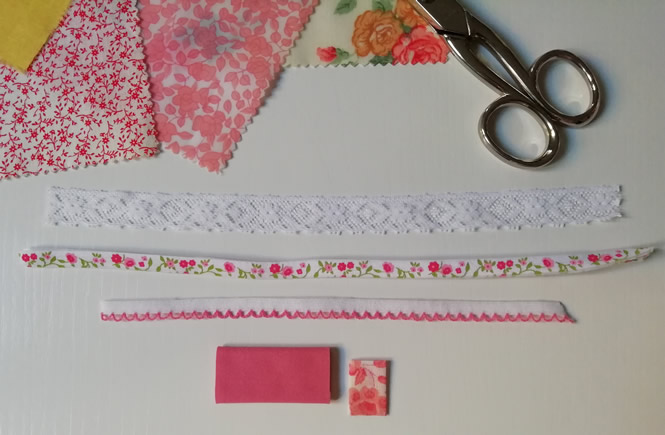 The lace for the sheet will be of the same length as the cardboard we used as a template: 6 cm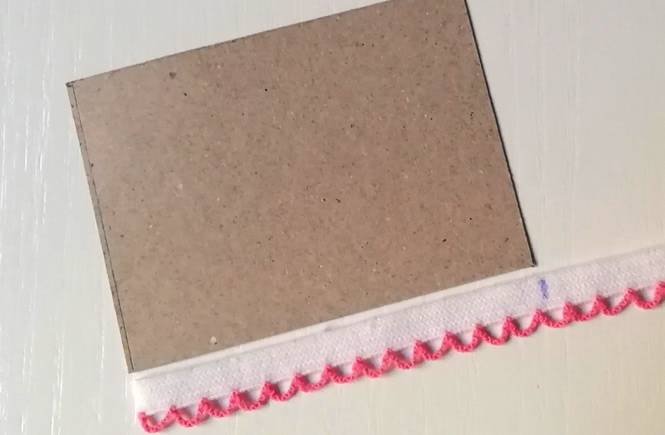 The measurement of the lace for the pillow case will be the length of foam used for filling: 4.1 cm When you stick the lace to the fabric it must stand out without the fabric underneath being seen.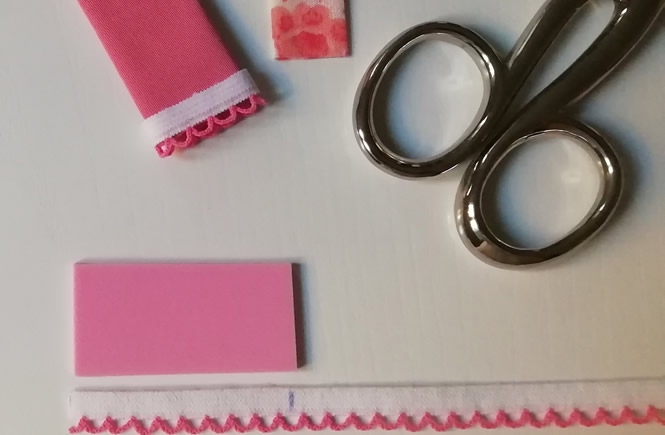 Now we'll add the bottom sheet in white, pass the iron over it and … it's ready to put away!!
I have already warmed up … I assure you
Helpful Links
Of course, I cannot think of a better place for this set of sheets than in the SEWING ambiance.