A classic of New York pastry cook: the Cupcake…
You'll find other famous American cakes like Red Velvet, Carrot Cake, Cherry Pie, Cheese Cake, a delicious Apple Pie or a Sweet Brownie in this bakery with its American retro air.
Baking is back in fashion. Flour, sugar, eggs are the basic ingredients of any great cake. But not in our bakery …
Retro atmosphere
This beautiful miniature scenario does not require you to have great pastry skills to wow anyone who sees it. Each corner, each object and each detail, can be customized to your liking. Baroque mirrors, vintage posters, decorated boxes and everything else you fancy adding to give that special touch that will make your PASTRY SHOP personal and exclusive.
Materials
Your materials will be wood, decorated paper, cut-outs, plasticine and scissors, glue and paints. Everything you need to personalize your bathroom to your liking, or you can follow Piccola Cosa's proposal.
Discover a world of details …
The best thing in the world are chocolate cakes?


Go ahead with them and fill your pastry shop with the aroma of chocolate.

Don't you like wallpaper on the wall?

Easy. Paint the walls your ideal colour, to match the furniture. Or choose a wallpaper in our free downloads section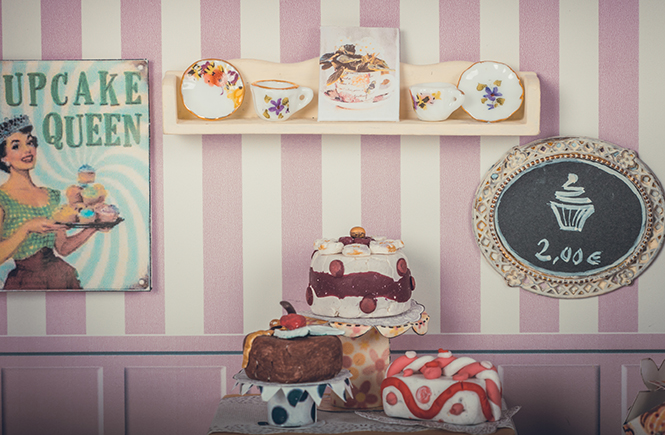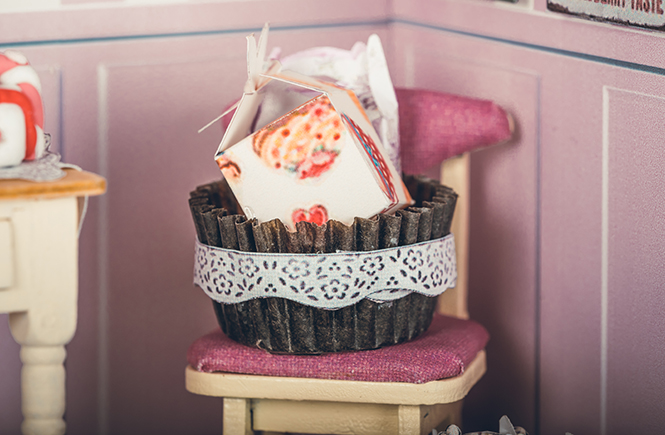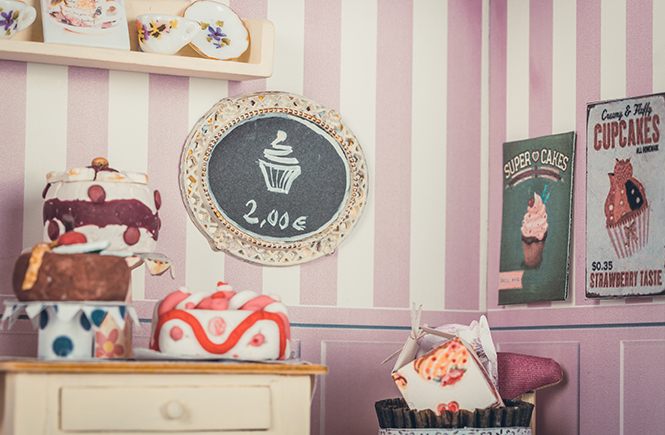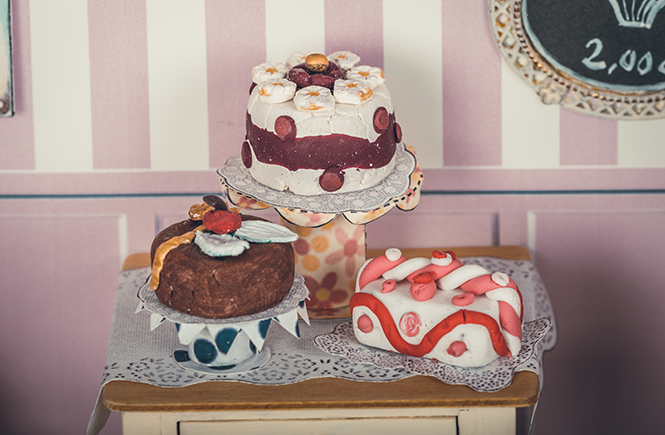 How we do it ?
You just have to let yourself be carried away by your creativity.
Piccola Cosa proposes a combination so you can copy this ambiance, although we already know that you will give those little or great personal touches that will make it uniquely yours. And we do not expect less from you. 🙂
See how we did it and give it your personal touch.
What will you find in the Kit DIY Pastry shop?
Do you like it?
Then, visit our store to buy this Kit DIY Pastry shop.